BeardCareGang
BCG Regimen Box
What is in the Box?
Small Box:
Beard Wash 3.4 oz
The Tamer – 3.4 oz
Beard Butter – 1 oz
Large Box:
Beard Wash 6.8 oz
The Tamer 6.8 oz
Beard Butter 3 oz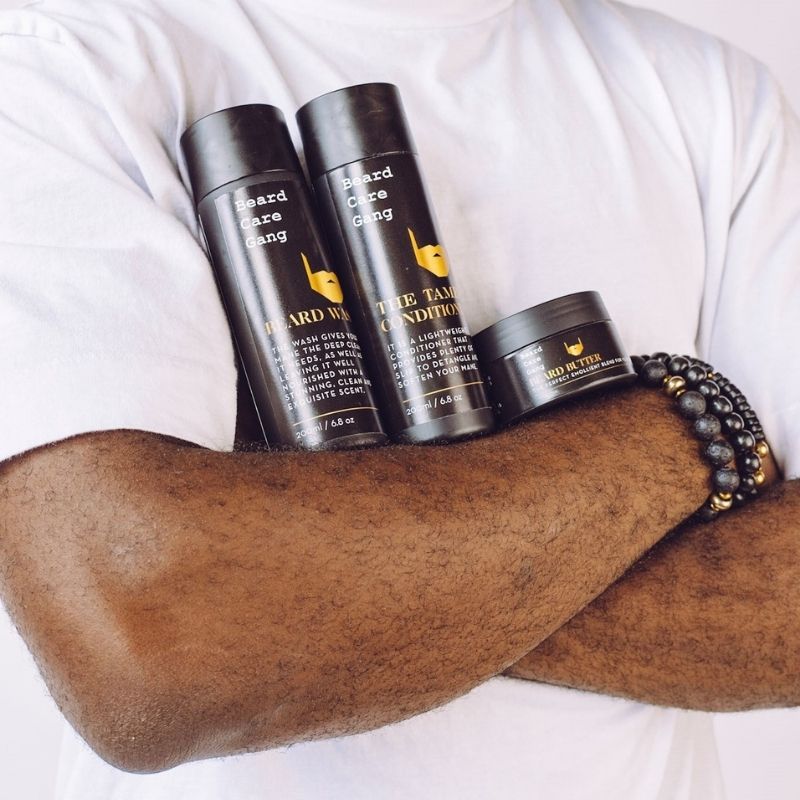 Great product for beard care and maintenance
Been using these products for over 3 years now and couldn't be happier. It doesn't hurt that my girlfriend loves the smell and it doesn't leave me with that greasy feeling on my face. The conditioner definitely helps with easy brushing and combing and leaves my beard soft all day. Would definitely recommend getting this, both as a gift and for yourself.
THE DREAM TEAM OF BEARD CARE!
First of all let me mention the smell of these products! Most OTHER beard products have an annoying and over powering smell of pine or bourbon and I don't want to smell like a tree or an alcoholic.. These just smell clean and refreshing and not over powering! My wife is always smelling my face all morning before I head to work and tries to get me to stay..😉😉 haha I can't help but keep running my fingers through my beard hair all day too because its so soft and not tangled because the conditioner helps detangle the hair in the shower then hit it with the beard butter and BOOM set for the day feeling like a greek god! 😎
Very good product
Very nice product, smells good.