BeardCareGang
Beard Balm/Butter
Ingredients:
Ghanaian Shea Butter
Proprietary Beard Oil Blend
Coconut Oil
Tea Tree Oil
Castor Oil
We were able to create the perfect emollient blend for your beard. Our clients say that it leaves their beards feeling perfectly moisturized, not too dry or oily.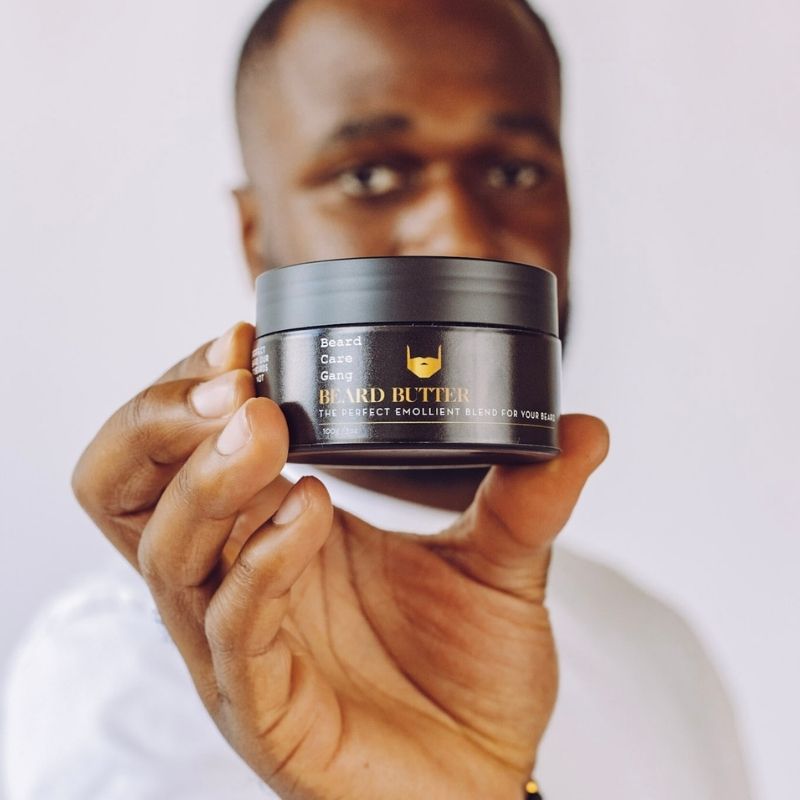 Every ingredient serves a purpose culminating in a combination that is ideal for growing and maintaining your beard.
$9.75
 Only
A container of ultra-sheen, lubricating beard balm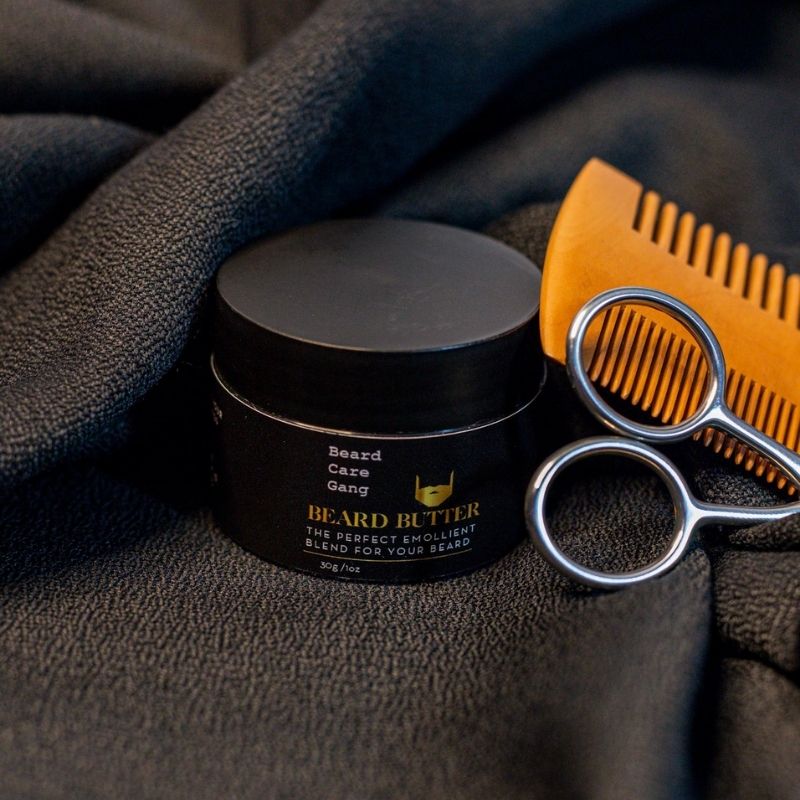 How butter should be.
This just defines the word clean. Hand Crafted in the USA.
Quality ingredients that soften coarse beards and rogue hairs.
No itching and eliminates beard flakes.
Finding myself actually stroking my beard and feels just so good.
Even though the ingredients listed a few types of oils, after I apply some there is no greasy residue. That is always a plus in my book. Not scent heavy, so worries of having to inhale fumes all day.
This beard butter just embodies perfect.
Best Beard Butter in the game!
Started using this beard butter a couple years ago now and it's hands down the best in the game! The smell, the feeling, the quality and the look it gives your beard is 👌🏽👌🏽👌🏽 My clients love it and its a morning ritual for me everyday after I shower! Definitely helps that itchy feeling when your beard is growing, or from a dry climate. 10/10 recommend!
My Wife loves this
Dont know who loves this more, my wife or me.
She uses it on her edges and loves the smell.
I love that it keeps my beard/hair healthy and not too oily
Last time i just ordered two; one for me and one for her lol